I had always wanted to interface something other than the conventional embedded devices in the market. That's when I laid my eyes on the GSM module. So I have worked with many embedded peripherals but nothing as big and promising as the GSM module. For some reasons I could never get involved with anything that has to do with GSM so far. The latest project I'm working on requires me to send a text file to a server with FTP using GPRS connection. And the best part is the project is fully funded.
I made an order with CoiNel Technology Solutions yesterday at their online outlet for a GSM and GPS module. Most of the applications use both GSM and GPS together, so its a good idea to buy them together. So I took the liberty of ordering both. The parcel was delivered to me today! Now this, I did not expect. There were times when when I had to wait for 3 days for a shipment to arrive. Here is the image of the pair,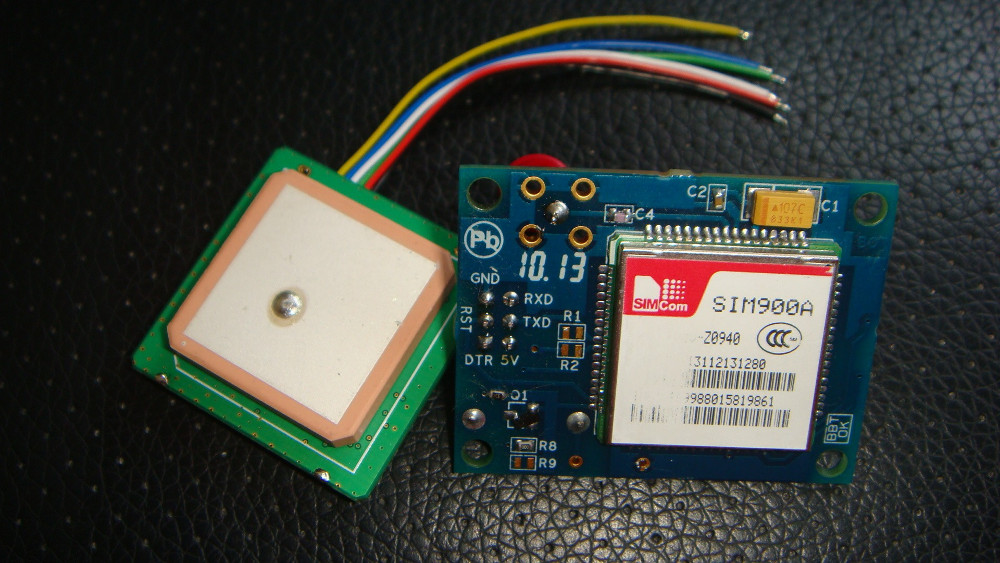 You could see the GSM module is the good old SIM 900A. The only problem I had was in identifying the GPS module. It has ABSOLUTELY no marking on it… And I forgot to mention, the vendor provides no details on the product. It's surprising how these guys make a product, derive a living out of it and forget to put a name over it.
I went straight to the man who has all the answers and he seemed to have more than one answer. That is when I felt lost. If he has failed me then the odds are not on my side… Then it occurred, after all I am not totally lost, there is always help somewhere. I posted the image of the module to a group in Facebook and suddenly there was light.
Okay, it's time to introduce this man.. hmm you might have guessed already but it you haven't, here is the spoiler Google. Yes he is great but real experience and human instincts can be much better than any search engine with cool bots.
Now the next thing that I have to be doing will be to start working with these newcomers and make some progress. I will make a post if I succeed in interfacing either of the modules. I believe the GPS is not that big a deal as it uses a standard NMEA compatible string for its output. But the GSM module will need one hell of a learning curve. The AT command manual is daunting.